This project is an infographic poster as a presentation of research that I did on homelessness in the Loop of Chicago. In a survey done of the unsheltered homeless population in Chicago, only .4% said they would be willing to stay in a church for the night. I wanted to know more about why this was happening. I never found an answer, but did find that there were over 50 churches in the Loop alone and only 1 homeless shelter. None of those churches open their doors to the homeless overnight. 
This was a critique on the church. This poster was done completely in shades of purple because purple is the color of homelessness awareness. It shows a map of the Loop of Chicago as well as the location of all of the churches and the 1 homeless shelter. It also shows how unsheltered homeless people responded to the question "Where are you going to stay tonight?".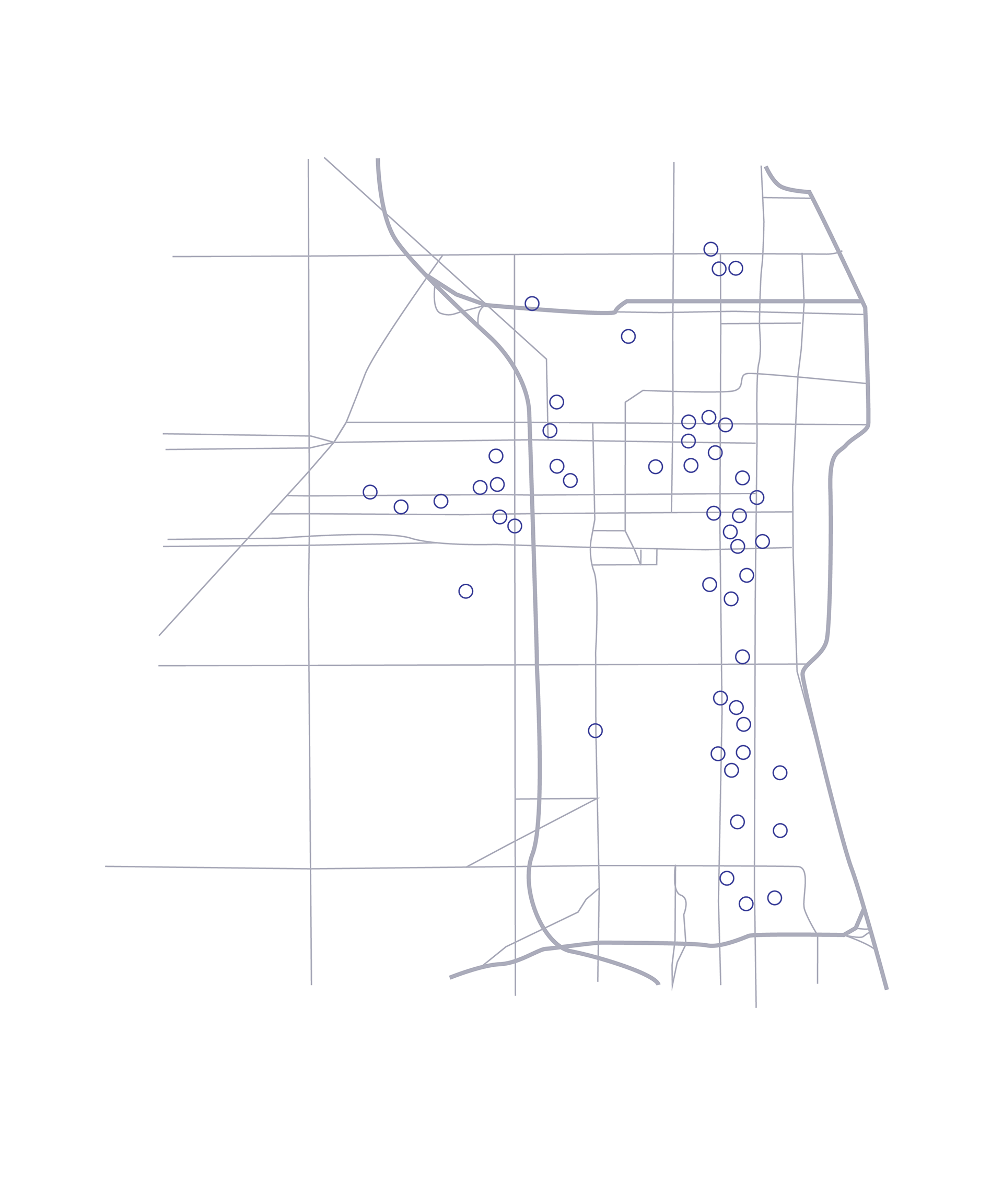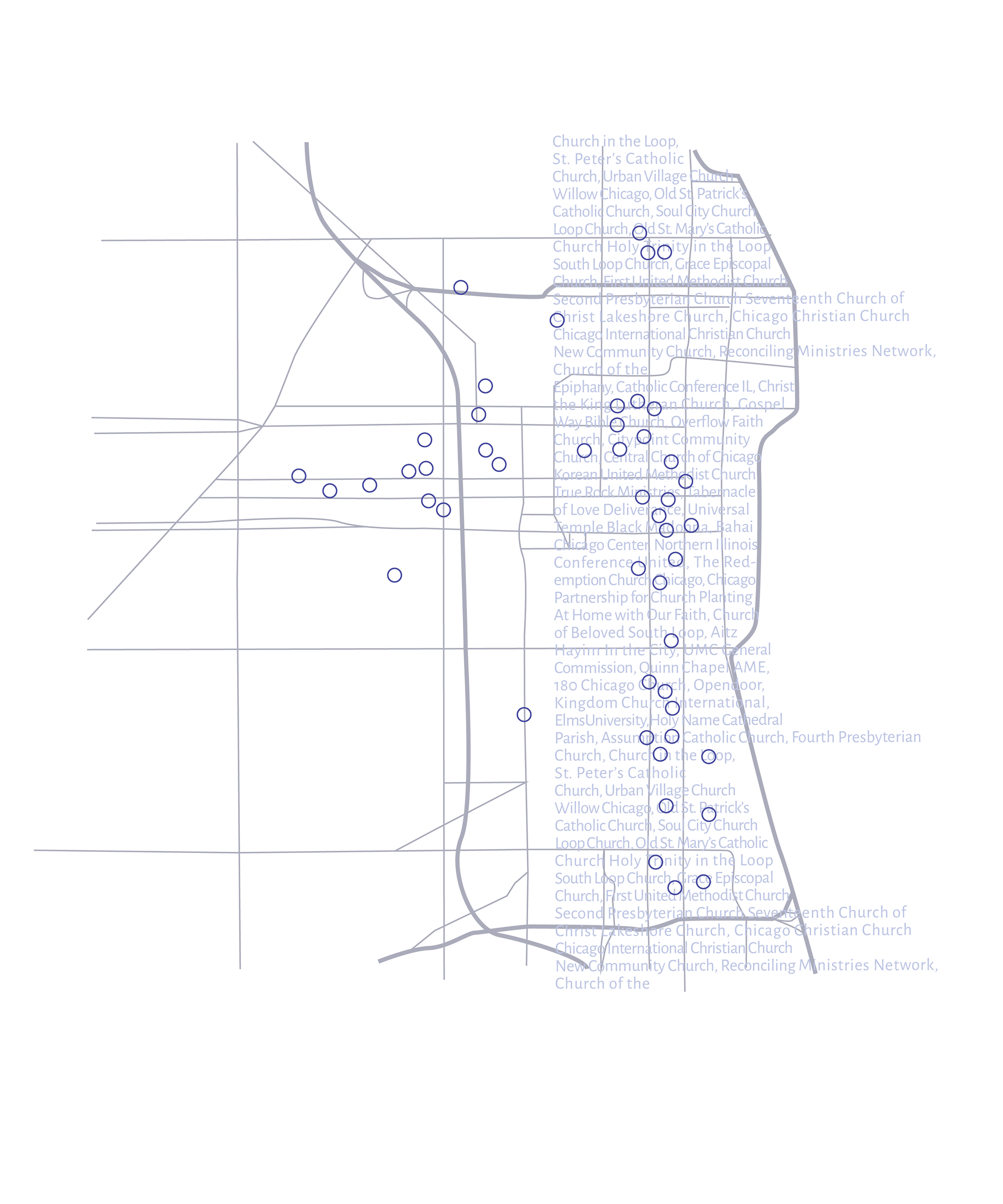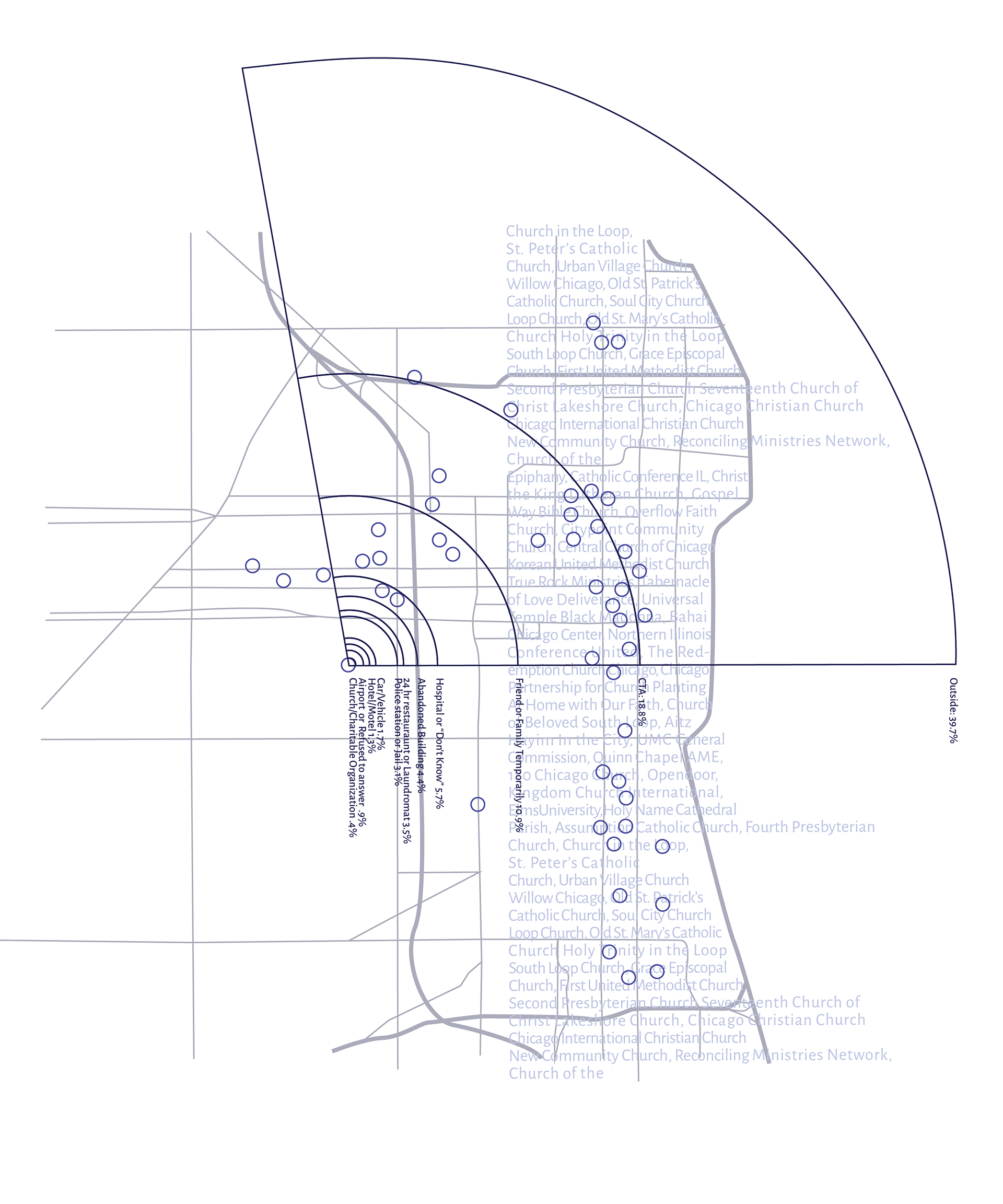 The base of this infographic poster is the map of Chicago, specifically the Loop. The different churches are map with the purple outlined circles that represent their emptiness (they aren't housing homeless). The names of the 50 churches are listed and follow the shape of the coastline. The pie chart shows the different responses to the survey question "Where are you going to stay tonight?" The poster becomes a multi-layered infographic.